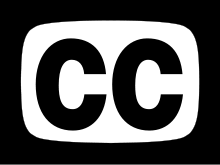 When you create your Onstream webinar, you may be so focused on making sure your webinar contains quality information and appeals to your audience that you may not think about who may be viewing your webinar. It is often easy to assume that everyone who will watch your webinar will also be able to hear it. But what about those who are hearing impaired? If you don't take steps to add closed captioning to your webinars, you are shutting out a portion of your potential audience, which can limit your reach. Instead, you need to find ways to reach those who are hearing impaired.
One way you can reach your hearing impaired audience is to provide a transcript of the webinar. However, in most cases, this transcript won't be available until after the webinar is presented. This can be a major hassle. Not only do you need to take the time to type out a transcript, those who are interested in your webinar who couldn't hear it will need to wait. They also won't have the benefit of any visual aids used in the webinar.
Another option that was once commonly used to make webinars friendlier toward the hearing impaired was the use of a sign language interpreter. During the course of the webinar, those who need it could click on an icon to view the ASL interpreter. However, this often meant more work for those who were producing the webinar. Not everyone knows ASL, either, which can still limit your reach.
Today, it is best to provide closed captioning with your webinars. Even if the captions that appear on the webinar are slightly delayed because they are typed in as the presentation is given, it will still provide the hearing impaired with all the advantages of everyone else who is attending the webinar. These captions presented during the live event allow the hearing impaired to feel as though they are part of the webinar, viewing the same visual aids and other scenes as everyone else, while being able to read the information being presented. Closed captioning allows you to easily reach your entire audience, no matter whether they are able to hear you.
Out of all the options that are available for you to reach your entire audience, including the hearing impaired, closed captioning is one of the most universal options. When you use closed captioning for your webinars, you will provide everyone with the same advantages as they take in the information your webinar is meant to provide.