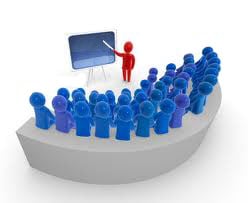 Onstream Webinars can be one of the most cost effective tools out there for your company. It is only cost effective if you create, execute and present it properly though. You are able to create a presentation and present it using the Internet.
Creation of your Webinar
There are a few critical parts of your webinar. These include the visuals and the audio. Decide what software you are going to use to present your webinar. Once that has been decided, create your presentation. Professionals have very short attention spans; make sure to keep your words concise. It is usually a good idea to use more graphic slides than word slides. People are busy and want to spend their time working on other things. If you make your presentation something you can share in 40 minutes or less, it will be more successful. This time frame should include the Q&A too.
Preparing for your Webinar
A webinar requires the same kind of practice a presentation in a conference room would. If you were going to do a presentation, you'd be sure it's easy to read. Your audio, graphics and visuals are all critical aspects of your webinar. There are several different tools you can use for your webinar such as real time data, Keynote Presentations or Microsoft Power Point.
Decide if you're going to charge for your webinar. If you decide to make it free, you could be missing out on the benefits of a paid webinar. One of the main benefits of a paid webinar is that audience members take your presentation more seriously. Your audience is more likely to be full of people that are interested in learning about the information you are sharing.
Marketing your Webinar
Webinars are only as effective as the audience it reaches. You can write a great webinar that has a lot of information, but it has no value because it didn't reach anybody. Use different tools to promote your webinar but don't forget about your biggest asset: your website. If you have a website, you want to use it to promote your webinar too. When you have a mailing list, you are more likely to reach people that are going to be interested in attending. It takes a while to build up a mailing list, but it can be worth it when you have several webinars a year.
Social media marketing is another way for you to include people in the offer of viewing your webinar. Use Twitter to link to your page and Facebook to create an event. Write a blog post about the upcoming webinar. Do be sure that all of the information you put out is consistent. Include discounts for anybody that "likes" your Facebook page. If you belong to any LinkedIn groups, share with the members of your group. Using social media in conjunction with Onstream Media's industry leading communication solutions can be of great benefit to your organization.
When you use several different marketing tools, you should track to see which one brings you the most results. Tracking who came from which marketing tool is a good way for you to find out what is working. You can offer different discount codes to figure out where your audience came from. Marketing takes work and practice makes perfect.