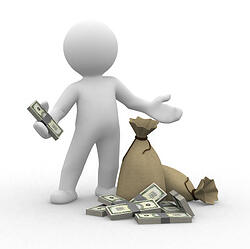 The ability to make money online means just about anyone can do it as long as you have an idea that will appeal to people. If you are trained in a specific skill or simply have knowledge that many others do not have, you may be able to create a way to make some money online, just by using what you already know. Creating a webinar that allows you to pass your knowledge or skills on to others will allow you to earn a living or at least supplement your income.
What is a Webinar?
An Onstream Media webinar is very similar to the seminars with which many people are already familiar. The big difference is these webinars take place online. However, just like the normal seminar where you would go in and sit in a big room, listening to a speaker, your audience will be able to interact with you before, during and after the presentation. This can be attractive to their audience because they will be involved in the entire process, not just passively sitting and watching.
Charging for a Webinar
One of the most difficult aspects of hosting a webinar is the ability to make money with it. After all, why would someone pay to hear you talk about any subject? The answer lies in the knowledge you have. If you have information or skills people are willing to pay to learn, you can market it and sell your webinars. However, you need to make sure you establish yourself as an expert first. This can include conducting free webinars to show people what they are like and writing a blog on the subject so people can see you know your field well. Once they are confident in your knowledge, they will be willing to pay to learn what you know.
Whether you own a business or just have a passion for something of which you have a wealth of knowledge, you can make use of webinars to help you make more money. When you hold a webinar, your audience will get to hear the information straight from you, all while having the ability to interact with you and the other attendees. Even though you will be charging to attend the event, people will be willing to pay as long as they are confident you are an expert and can provide them with the information they seek. Onstream Media's virtual event platform, Marketplace 365, has all the tools for monetizing and creating a simple, yet professional webinar.