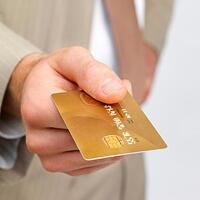 These days, it seems like people want everything for free. Many people are hesitant to pay for something, especially if they think they can find the same thing for less or even free somewhere else. So can you really charge for your Onstream webinar and experience success? While the answer depends greatly upon the information you have to offer, the basic answer is yes, you can.
Start Free
One of the best ways to monetize your Onstream webinars is to actually start for free. When people see that you are charging for your webinar, they are less likely to try it out because they don't want to risk their money. However, if you offer your first webinar to your audience for free, you will have the chance to impress upon your audience that your webinars are truly worth something to them. This free webinar will help you build up an audience base, as well as a mailing list. When you charge for your next webinar, your audience will already have an idea what they are getting.
Charging for Your Webinar
After you have offered a free webinar that has received good feedback from your attendees, you will be able to move on to charging for the webinars. Using a reputable payment service online can help people feel more confident in their purchase. One of the easiest ways to set up a pay webinar is to require your attendees to make a payment before receiving the link to the webinar. Once they pay, they will receive access to the webinar so they can enter when it is time. Onstream Media's virtual event platform, Marketplace 365, makes it easy to monetize your webinar to collect payments.
Archiving Your Webinar
Once your webinar is over, you don't need to think you have made all the money you possibly can on your webinar. When you conduct your webinar, make sure it is recorded in its entirety. All you need to do is take that recording and post it to your own website in a pay-per-view mode so people must pay to watch it. As long as you set it up where people who attended the webinar do not have to pay to watch, nor do those who have paid to watch it already, you will be able to make even more money, especially as your attendees spread the word about it to their friends, clients and associates.
The ability to charge for your webinar can help you add income to your business, or it can become your sole income. However, you will first need to build your audience so they will know your webinars are worth paying for. Then you will be able to charge for both live and prerecorded webinars to help supplement your income.