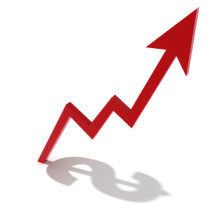 When you set up your webinar with Infinite Conferencing, you need to figure out how to draw people to register for it. This will require some work on your part; however, when you put setting up your webinar in the hands of Infinite Conferencing, you can focus on increasing your registration.
Catchy Title
You want your webinar to stand out from all the others. This means coming up with a catchy, yet informative, title so people can tell what your webinar is about and why they should attend. Hiring a writer can actually help you come up with a great title.
Format Invitations
The invitations for your webinar should be well formatted. Make sure you use bullet points or subheadings. Your potential attendees will most likely scan the invitation, looking for important information. The bullet points and subheadings will point them in the right direction.
Ease of Registration
When you send out the invitations, the landing page your attendees end up on should be the registration page. You can include further information as part of this page, but format it so attendees see the registration form and the new information at the same time without scrolling.
Press Releases
Send out press releases before your event. This will help draw in more attendees because the press releases will reach a wider audience. As long as you use keywords that will lead to your webinar, you will see success from these press releases.
Your Infinite Conferencing webinar can be a great success when you work hard to capture your audience's attention. Through a catchy title, well-formatted invitations with easy registration and press releases, you can watch your attendance grow.
Onstream Media's Infinite Conferencing division offers a suite of audio- and Web-conferencing services that can be customized according to your needs for professional, seamlessly run meeting and events.