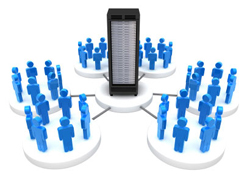 One of the biggest reasons companies use webinars is to create interest in their company and to generate leads that can convert into new business. As webinars gain popularity among businesses, studies have been conducted to show whether these webinars are truly an effective way to generate quality leads for your business so you can see the greater growth you desire. This research has revealed that those businesses that use at least six webinars in a year are more likely to receive quality leads that convert than those businesses that produce fewer webinars.
One company, DemandGen Report, conducted research on the effectiveness of webinars in creating leads for companies. During this research, the company revealed that 60 percent of webinars asked attendees to virtually raise their hands as a method of answering survey questions. Other statistics revealed 54 percent used audience attentive meters, 48 percent used surveys sent out after the webinar and 88 percent used social media, such as Facebook, Twitter and LinkedIn to further promote and talk about the webinar to increase leads.
Using Onstream's interactive features properly in your webinar is one of the best ways to generate leads for your business. However, it isn't about generating just any leads; you want to generate leads that equate to customers. Learning how to best use the interactive features available to you to create an environment that is conducive to generating quality leads will ensure your business sees a greater return on investment from your webinars. These interactive features add value to your webinar, maximize the experience of your viewers and make your webinar relevant longer. Some of the features you need to learn to use to effectively gain leads include different formats, audience engagement, use of social media, creating quality content, planning your webinar promotion and helping your webinar last longer.
If you are going to use webinars to promote your business and generate leads that are more likely to convert into customers, you need to know how to effectively use the features available to you. Making your webinar more interactive will help you generate the quality leads your company requires to succeed into the future. Onstream media has all the tools to help make your webinars as interactive and memorable as possible.