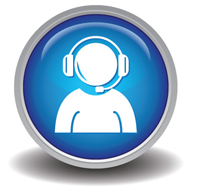 Once you have decided to use an Onstream Media webinar to spread information related to your business, you want to ensure you draw in the largest audience possible. However, you can't expect people to simply stumble upon your webinar. Instead, you need to make an effort to spread the word about your webinar yourself to bring in as many people as possible. This will ensure the success of your webinar.
When to Start
One of the most difficult aspects of promoting your webinar is determining when you should reach out to your potential audience. You don't want to start so early people forget to attend, nor do you want to give little notice so no one has an opening in their schedule to attend.
The best thing you can do is send out several advertisements at specific intervals. Send out the first wave of promotions a couple of weeks before the webinar. You can then send out several reminders over the next couple of weeks to remind those who have already signed up and encourage those who haven't yet signed up. Don't stop if you have met your registration limits. Some people will register and then fail to show. You may also want to automate these notices so you can reach your audience, even if they are on the other side of the globe.
Where to Advertise
The Internet is full of potential places to advertise your webinar. Whether you use just one or any combination, you will see an increase in your Onstream webinar attendance.
Your Website. Use your website as one of your tools for promoting your webinar. Create a special landing page to which you can send attendees to register. Include a box that links to this page on your homepage. The landing page will also be linked in any of your other advertisements.
A Newsletter. If you have an existing list of email addresses for people interested in your business, make use of that list and send out a newsletter. Showcase your webinar in that newsletter to attract people who are already interested in what you offer to your webinar. Make sure to place a sign-up form for your newsletter on your website to gather new subscribers.
Your Blog. If you have a blog, whether it is related to your business or personal, create a post about your webinar. Link the post to the landing page you created on your website to make it easier for people to sign up for your webinar. In addition, you want to link to your blog from your website, as well as share the post on your social media sites. You can even lightly promote your webinar on other related blogs through the comments. However, you must use caution not to spam or otherwise over-promote.
Social Media. Social media, such as Facebook and Twitter, have quickly become a popular tool for businesses to more easily reach a highly targeted audience. Start posting about your webinar about two weeks before it is scheduled and post a quick reminder once every two days. Include a post the day of your webinar, a few hours ahead of it, to remind everyone to attend. You can even use websites designed to post your information on a schedule, allowing you to set up your posts and focus on other things. You can also set up an event on Facebook, allowing people to sign up right then and there.
LinkedIn and Professional Sites. LinkedIn is the professional version of social media. Make sure you set up an event on LinkedIn and utilize other sites and forums that are related to your business. Using these sites is especially important if you intend to reach a more professional audience than average consumers. You can use these sites to start discussions and jump in on existing discussions to ensure you reach the largest audience.
Event Websites. There are websites that are set up exclusively to promote your events. Make good use of these websites, posting about your webinar and linking to your registration page. When you create your postings, be sure to indicate the topic of your webinar, as well as who your target audience is, to ensure the right people attend your webinar.