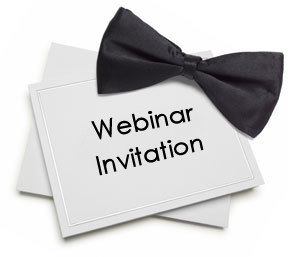 If you want your Infinite Conferencing webinar to be a success, you need people to attend it. This is where your invitations become important. How do you create compelling invitations that will encourage people to attend your webinar? There are a few things you can do.
Reading Ease
Many people don't read all their emails all the way through, especially if they seem to be an advertisement. Therefore, it is important to create a headline that draws your readers in and tells them what they have to gain. Split up the information with subheadings or bullet points and include a strong call to action at the bottom. This will allow your readers to scan and still get the important points.
Provide Information
Your first goal should be to get your audience to trust you. This means revealing all important information honestly. Make sure you list the cost of the webinar so no one is surprised when they go to register. Let your potential attendees know who will be presenting so they can gauge the value themselves. Experts in your field make great presenters. Clearly list all sponsors and hosts to avoid confusion.
Offer Incentives
Incentives are always a great thing to bring in attendees, but you need to be careful about the incentives. One of the best types is to offer a discount if they register by a certain date. If you are offering incentives, make sure it is clear what they are, when they will receive it and what value it provides. Anything less can create a sense of dishonesty.
Making sure you optimize your webinar invite can help you attract more attendees. Your invite should be easy to read, provide all the relevant information clearly and offer incentives. If you do it correctly, you will be impressed with your results
Onstream Media's Infinite Conferencing division offers a suite of audio- and Web-conferencing services that can be customized according to your needs for professional, seamlessly run meeting and events.