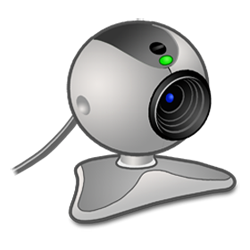 Webcams have become a useful tool for businesses to use to conduct meetings no matter where everyone is located. No longer do businesses have to wait for everyone to be in the same room to hold those important meetings. However, when you choose to use a webcam for business purposes, it is important to choose one that meets the proper standards for quality.
Resolution
Most people are familiar with resolution in terms of photographs. However, it is actually an important aspect in your webcam as well. You don't want the video to show up grainy on the other computers involved in the meetings. When it comes to webcams, though, resolution is much different than it is on cameras. Therefore, you don't need to find the highest resolution to ensure a clear picture. Choosing a webcam with a resolution between 1.3MP and 2.0MP will allow you to experience clear pictures without overdoing the resolution. If you choose one with a higher resolution than that, you won't see much, if any, improvement due to your connection dropping the additional pixels.
Frame Rate
You have probably seen a video online that is choppy and seems to break up. This is because the webcam used didn't have the proper frame rate for a smooth video. As you consider the number of frames per second, or fps, you need, you will need to think about your presentations. If you will just be sitting in front of the webcam talking to the person on the other side, you can get away with a webcam with a rating of 15fps. However, if you are going to be moving around a lot, you may want to consider upgrading to one with a rating of at least 30 fps.
Auto Focus
Like a typical digital camera, you want a webcam that comes with auto focus. The last thing you need to do, especially if there will be a lot of movement on your end of the webcam, is to constantly have to manually refocus the camera. This will allow you more freedom of movement without worrying about the clarity of the picture on the other end of your meeting. Beware of webcams that are on the low end of the price spectrum. These are often the ones with manual focus.
Built-In Microphone
While you can easily use a separate microphone while you are presenting via webcam, finding a webcam with a built-in microphone means less clutter on your desk. It also means you don't need to appear on someone else's computer wearing headphones. This provides a more professional look and offers less distraction for the person behind the other computer. However, if you really must have the highest-quality audio possible, you may need to use a headset after all.
Face Tracking
While not a necessary feature, especially if you will be sitting in one place while you talk on the webcam, is face tracking. If you are going to be doing a lot of moving around during your presentation, it is best to opt for this feature so you can be sure the camera will be following your every movement, allowing the viewer to see everything you are doing.
Software
Every piece of hardware you plug into your computer requires specific software to run it. A webcam is no exception. When you are looking for the right webcam for your business needs, look for one that features the plug-and-play option. This means you only need to plug the webcam into a USB slot on your computer and it will be ready for you to use in seconds. If you use different computers, the USB will be universal between them, giving you more flexibility in where you use your webcam. In addition, you won't need to worry about updating your webcam if you update your computer; it will occur automatically when you plug it into the new computer.
Internal vs. External
Many laptop computers and some desktop computers come with a webcam built into the top center of the screen. In some cases, this webcam may be suitable. However, if you need a better resolution and frame rate, it is often best to look at an external webcam to best meet your needs and provide you with better quality. In addition, the webcams built into laptop computers particularly can often break from the repeated opening and closing of the laptop, making having an external webcam essential for a backup at the least.
Laptop vs. Desktop
As you look at the webcams available, you will need to consider if you will be using it with a laptop or a desktop. This is because you will need a different way to mount the camera based on the type of computer you use. For instance, a webcam for a desktop will require a longer cord to reach the tower to plug it in and still rest in the proper position. If you want something that is a little more portable and can snap onto a laptop, one with a shorter cord and the appropriate clip attachment is best.
Digital Camera or Video Camera
Many people don't realize they may already be able to use a digital camera or video camera they already own in place of a webcam. This is because you often need a special cord called a video capture cable to attach it to your computer in the proper manner. This will allow you to take advantage of all the features your existing camera has without having to purchase an additional webcam.
Test It Out
Whenever possible, make sure you can test out your webcam to ensure it works on your computer. Some computers simply don't work well with certain webcams. Make sure you test it early so you can exchange it if you need to so you can be confident in your webcam when you need it.