One of the best reasons to use web conferencing for teaching opportunities is the ability to reach out to a larger audience without needing a specified amount of space. When you hold a class in person, you are limited to the capacity of the venue you use. However, if you use web conferencing to conduct that same class, you can reach out to a classroom of thousands. Learn and employ these best practices for teaching using web conferencing and ensure your next course is a success.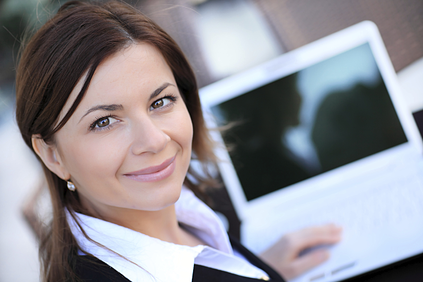 Preparation
Your work on your web conference for teaching purposes begins long before your event takes place. Your preparation ahead of time is one of the biggest keys to the success of your class. You need to create the content you will use to teach your audience on the subject. However, this is more than just creating a PowerPoint presentation or slides, keeping animations to a minimum. You must also upload any slides to the system and determine which interactive elements you want to incorporate. Interactive elements, such as polls, Q&A sessions and chat boxes, help keep the audience involved. People learn better when they are involved. Keep in mind that you shouldn't simply read your slides. You need to prepare a presentation you can use.
Practice
Like most other things, practice makes perfect. After you have all your materials uploaded and your web conference is ready to go, you need to practice with it so your presentation goes more smoothly. Run through the entire presentation from start to finish, using the tools provided so you are comfortable when it comes time to actually teach real attendees. You may also want to consider offering a short test session for your attendees to ensure that no one has problems accessing your web conference. This allows your tech team to iron out bugs before the real thing.
Assistance
Despite all your preparations, things can still go wrong. Therefore, it is important to have someone assigned to assist you during the presentation. This person will be the contact person for students who are having trouble viewing your web conference or participating. This will allow you to focus on the information you need to present and still offer help to those who need it.
Before the Web Conference
When you send out the invites for your web conference, ask your attendees to let you know if any assistance is required during the session so you can prepare accordingly. Provide everyone with a tech support phone number to call in case of problems so no one has to miss out on your presentation. It is also important to record your session, and let everyone know it will be recorded, so you can offer it on demand after the fact for those who missed it due to technical problems or prior engagements. Log in to your conference at least 15 to 20 minutes ahead of time so you are there when everyone arrives. Greet new arrivals as they come in. Before you begin, it is also important to go over the tools students will use and ensure that everyone's microphone works well.
During the Web Conference
Once your web conference starts, there are still some things you need to pay attention to. It is important to keep your students engaged during the web conference. You can accomplish this by requiring some type of interaction from the students, such as answering polls, asking for a show of hands or asking if anyone has any questions. Turn the microphone over to the students occasionally to keep them involved. Keep the session moving along as smoothly and quickly as possible, but don't get discouraged if you have audio or video delays. These can be normal, and tech support will get them resolved quickly. If your class is longer than 30 minutes or so, plan on having a 5 to 10 minute break about halfway through.
Web conferences make great teaching tools as long as you follow the best practices for teaching with them. You will effectively be able to reach a larger number of students so you can educate in new ways.