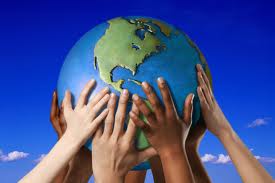 Small businesses often make it a tradition to get everyone into one room to hold meetings, giving everyone a chance to offer feedback and insight. Everyone can discuss what they are currently doing and coordinate a plan for the future. This informality works great for smaller start-ups, but isn't always feasible as businesses bring in more employees.
As businesses continue to grow, they often hold on to this tradition, resulting in a lack of space and time to accommodate everyone. Once your business reaches around 10 to 15 people, this informal format no longer works as effectively. It can be difficult to hold everyone's interest through the discussion and allowing everyone to talk often takes too much time. If one person goes into too much detail about their current project, some people involved in the meeting won't get a chance to talk at all.
While the focus of the meetings used to be coordination and problem solving, it has now turned to a news report, success celebration and vision sharing session, allowing everyone to stay informed. Because the focus of the all hands meetings has shifted, it is important to follow these meeting tips to change how they are run as well. These tips are effective for groups between 15 and 50 people.
Be Smart with Your Time – Think about the number of people and how much time you have. For instance, if you give 30 people five minutes each to talk, they are going to talk for two and a half hours. This is far too long for a meeting. Make sure everyone knows they should prepare for what they want to say so they can be fast and concise.
Put One Person in Charge – One person should be put in charge of putting together the agenda, starting the meetings on time, keeping things moving and ending on time. To effectively moderate, it is important to politely end any rambling and suggest holding a smaller meeting just for the people involved to continue the conversation. This person should most likely be the COO or the office manager, not the CEO. Proper meeting lengths range from 20 to 30 minutes.
Share Future Vision – Companies often want to share what their vision of the future is with their employees. These meetings are the perfect time. This vision can often have a greater impact if someone other than the CEO presents it, showing that it took several people to create this idea.
Keep Everyone Connected – All hands meetings are a great time to keep connected to the rest of your staff, asking for their input and allowing them to share something of importance to them. These questions may be positive or negative in nature. A good mixture of each keeps things interesting and honest. Go around the circle to get a short response from each person. It can often be useful to ask some of the senior members of your group or those in higher positions the questions first to allow other employees to gauge what they will say when it is their turn to answer. Remember, you want honesty.
Report News and Celebrate Successes – At an all hands meeting, it is essential to choose one person from each team to be the spokesperson. This person can give a brief overview of what the team has accomplished and what they are currently working on. Each speaker should be chosen and prepped ahead of time to offer a concise summary that still holds the interest of the other attendees. Give each person two to three minutes to speak, unless there is something of high importance to discuss.
Share the Floor – No one wants to sit through meetings where the CEO simply talks about what he wants and sees with the company. It is best to allow others to speak. The CEO can certainly talk about something important within the business, but allow several others to share any other news to keep things interesting.
When you follow these tips while using Onstream Media's solutions for your next meetings, you will realize they go more smoothly and all the necessary ideas and information can be shared. You won't lose all the intimacy because you will ask for feedback, but the meetings will remain short and have a positive impact on your team.