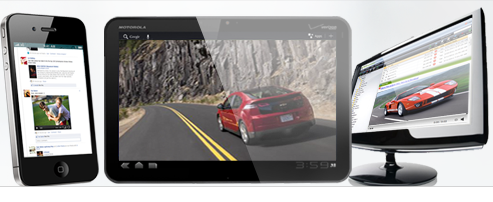 Everywhere you turn on the Internet you will find streaming video designed to serve a variety of purposes. Many Internet users now expect to be able to view things online, whether they are watching live television, sporting events, or on-demand videos which include rerun television shows and user-generated content. Internet users want features that are similar to the DVR systems they use in their homes.
To keep up with this trend, you need to know the basics about Flash video encoding and how to post these videos online for your benefit.
Encoding Live Video
Streaming live video can be complicated because you need to capture, encode and then stream the video instantly to provide the same live effect as television. Sports games and newscasts are among the most common types of live streaming video. Adobe is one of the leading ways to complete video encoding and streaming of live video with a variety of options for both user-generated content and video that requires higher quality, such as sports and newscasts. Onstream Media's award winning Visual Webcaster platform enables organizations to produce their own professional webcasts in a way that is simple and cost-effective.
Encoding On-Demand Video
By definition, on-demand video means it is a video that is recorded ahead of time and watched at your own convenience. For instance, if you miss your favorite television show because of a previous engagement that took you out of the home, you may be able to find it online after the show has aired. You can then watch it whenever you have the time to do it.
On-demand video is often more friendly toward Flash video encoding. This is because you are able to experiment with the settings some to ensure you obtain the high quality you desire without increasing the size of the file too much. With the use of encoding software, you will be able to edit the video, add special effects and use many editing tools to create the type of on-demand video you desire. The primary difference between working with live video versus on-demand is live video requires you to monitor and encode a live feed, while on-demand videos work with a video file.
Understanding the Video Encoding Process
When you are encoding video with Flash, you will go through the following process:
Capture the video
Encode it into the proper delivery format
Deliver the video over the Internet
Play the video on the viewer's computer or other online device
So why do you need to encode the video? First of all, raw video creates a rather large file. Without the encoding process, this file will be way too large to transmit and play over the Internet. The goal of the Flash encoding process is to shrink the file size down as much as possible without impacting the quality of the video, which requires a delicate balance. For instance, you may be able to experience great quality at 4 Mbps, which is the number of bits per second that is transmitted, with a screen resolution of 1920 x 1080 pixels; however, you would need an Internet connection speed of greater than 4 Mbps to stream it well. You could also download it, but the file will be about 1.5 GB. While you can create a video that streams on as little as 100 kbps, the quality will be drastically lower.
Once you understand Flash video encoding, you will understand the importance of this process to streaming video, whether live or on-demand, so you can offer viewers the best quality. Onstream Media's professional webcasting platform provides a simple solution to all of your streaming video needs.