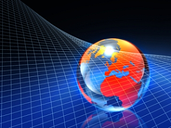 There are many webcasting companies available from which to choose, making it difficult to know just what you should look for. To begin, it is important to understand the main purpose of a webcast. To have a successful webcast, you need a webcasting company that can help you reach a wide audience through the Internet with the best available features and ease of use. As you consider your options, you need to consider your audience, the presentation quality and your budget.
Your Audience
Your first step in choosing from the various webcasting companies is to ask yourself questions about your audience. What size business are you targeting? Where are your audience members located? How many people do you expect to reach? All these questions can help you gauge how your audience will access your webcast.
One example of the considerations you need to make in the type of webcast you use is the ability to download. If your webcast requires the viewers to download Java or some other program for compatibility, it is important to realize that some larger businesses block their employees from downloading anything, thus blocking them from viewing your webcast. Therefore, if your audience is larger businesses, you should consider a webcasting company that doesn't require downloads. A webcast that doesn't require downloads will be more universally accepted.
Another example is taking geographical locations into account. When you are bringing in a large number of people from across the country or around the globe, webcasting is ideal because it allows everyone to log into the same website instead of having to provide various numbers to call into, which can cause problems with larger groups.
In general, webcasts can help you reach a much larger audience than alternatives, including web conferencing. A webcast through one of the major webcasting companies can provide you with interactive features and the ability to really engage your audience, no matter how many people will be viewing the webcast.
The Presentation Quality
Everyone knows how important quality is in every aspect of business, especially when you are reaching out to potential clients. However, there are differences in quality that are required in various situations. For instance, you don't need the highest quality video/audio if you are conducting a small internal meeting, but if you are reaching out to potential clients, you want only the best.
As you consider the quality you require, you need to also think about the following:
Audio-Only or Video – Webcasting has come a long way, allowing you to use audio only or integrate a quality video stream into the webcast, allowing everyone to see what is going on, in addition to hearing the information. When you choose to add video to a webcast, the right webcasting company can help you achieve the professional look you need to make your presentation a success.
Branding – If your presentation is going out to the general public or potential or current customers, you want to make sure you implement your branding into the webcast. Webcasting companies are familiar with the importance of branding and will help you make the right choices. They will help you choose a layout and other features that will look as close to your website as possible, fully branding your business in the webcast.
Reliability – You need to be sure you choose a webcasting company that is reliable. The worst thing that can happen is to start your webcast only to have it crash or freeze, wasting everyone's time. With a webcast, you often use a dedicated computer to broadcast your presentation in a more reliable manner, allowing the entire audience to see everything and learn what you want them to know. With the encoded streaming, you have a webcast you can count on.
Your Budget
Lastly, as you decide whether you want to use webcasting companies or a web conference, your budget becomes a major consideration. Web conferencing often charges you per participant instead of a flat rate, making it more difficult to determine how much the web conference will cost you. When you choose a webcasting company, though, you are more likely to be charged a flat rate, helping you understand how much you need to budget for your webcast.
Because webcasts are more easily accessible throughout the world, they can be a more cost-efficient option for businesses, especially those that will be reaching out to a larger audience located in a vast number of locations. You can provide your viewers with better quality without having to spend more than you originally budgeted when you choose the right webcasting companies.