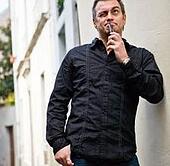 If you are considering having a live online event, there are several factors for you to consider. Your first step will be to think through all the reasons why you want to have a live event. Is it an absolute necessity? Depending on what your particular circumstances are, going live may or may not be your best option. For instance, if you are merely seeking interactive features such as chat, polling and other responses, it is not necessary to go live. Many of the interactive features can be accomplished with an on demand broadcast. However, if your purpose is to cover a groundbreaking event, broadcast an important message, or otherwise have an urgent need to host your event live, you will next need to carefully consider your target audience. Make sure that they will be available on the date of your event in order to ensure that you actually have an audience!
Once you establish that you are going to have your event hosted live and that you have a good chance of having your target audience attend, you will need to determine which format you prefer according to what suits your purposes best. Some of the more popular available formats include Windows Media, Flash, RealMedia and Quicktime. You will need to do research according to who your target audience in order to determine which will best suit your needs: for instance, will your audience be attending via home computers, or smart phones, or iPads? This factor may be something to seriously consider, since some formats are better suited to different platforms than others.
Choosing an encoder is also an important factor. You have several options, including hardware, software and others. Weigh the advantages and disadvantages of each according to your particular needs and resources. If you have a slower computer, the software may be more beneficial to you, depending on your CPU, RAM, your hard drive RMP, as well as how much video memory you have available for use. These two, however, will give you high quality video as well as flexibility when you go live.
If you are hosting a professional live event for a corporation or company, or even a nonprofit organization, it is critical that you have a good camera. An off-the-shelf webcam is not going to deliver quality video for you, and may work to your detriment as the effects will be felt on the user end. Invest in a HD video camera or high end encoding capture card.
Another aspect of going live to consider is your bitrate. You can get excellent video quality at 750 Kbps, so there may not be a need, depending (again) on your audience, to go for HD or for higher bitrate. The most that 3G networks attain is about 700 Kpbs. If you want to go 1.5 Mbps or higher for bitrate you should have a good reason, otherwise you may be wasting upload bandwidth.
Once you have all the foregoing figured out in advance, taking into consideration your target audience, your needs and resources, you should definitely do a test run to make sure that that you can sustain the necessary bandwidth that is required for the duration of your event. This involves contacting your venue in advance.