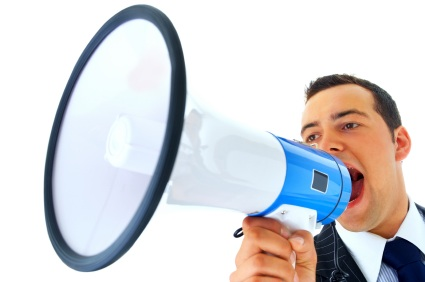 If you have read our article "The Do's and Don'ts of Webinars", you probably have a strong foundation for getting your first Onstream Media webinar assembled. A solid topic, salient speaking points, a good title, an engaging presenter; everything you need for success, except the most important item: An audience.

It's as fundamental as your topic that you have set up a solid plan for getting the old adage into play: "If you build it, they will come." This happens through several relatively easy, inexpensive routes that market and promote your webinar, namely through use of the Internet and print media.

You will want to leverage your inclusion in social media networks, such as LinkedIn, Facebook, MySpace and Yahoo Groups to give the who, what, where and when of your webinar. Targeted audiences like those already in your online social groups are tailor-made to the topic you will be presenting. Use those same online resources to advertise calendar events, and Twitter teasers and firm dates to the webinars. Do not overdo it; you don't want your well-meaning reminders to become a burden to your social groups.

Personally invite your closest colleagues, mentors, customers and contacts through email or regular mail. If you choose regular mail, set a date a week ahead and remind the recipients by email. Be sure to mention your webinar event on your company's home page, and provide a link to register.

Advertise in trade publications, print and online newsletters, and be sure to avail yourself of the power of the press release, both on your own website and on those of industry information sites. If you are in a tradeshow before the webinar, hand out flyers with pertinent information, the most important of which is the when and how to register. Be sure to use free (or low-priced) sites such as Eventspan, Webinarlistings and Webinarbase to get the word out to as many targeted folks as possible.
These tips, in conjunction with the industry leading communication solutions provided by Onstream Media, can help you deliver a successful webinar to all of your target audiences.