There is no denying the fact that the success of an advertisement for any project, especially a webinar, lies mostly in the headline. Your webinar headline should grab the reader by the collar and make him / her want to attend your meeting as soon as they see the ad. The headline should be simply catchy and various key points should be embedded when deciding on the headline for the ad.
The headline should catch attention of the eye at the first glance. Words in headlines should act as tags for the advertisement. It should say it all about the content that follows. If you are holding a webinar for a new product or a new service, the headline of your advertisement should be "SUCCESS IN 2016: Introducing a Revolutionary New Product". Or perhaps something like this – "SEO TRAFFIC: Learn How to Bring Tons of Traffic to Your Site". The headline should attract the right customers who are on the lookout for new information or an introductory education on a new skill or product. If the customers to be reached belong to a category that are interested in increasing the traffic to their site, then they will be very interested in attending your webinar. Anything other than the prospects should not be included in the headline. If both men and women can use a product, both of them should be referred to in the title, missing out even one of the category is like losing a huge number of potential customers.
The title should be an instant product seller. According to research, five times more readers read just the headline when compared to those who read the complete advertisement. So the investment is of no use, if the title isn't good enough to sell the product. If you are new to webinar's, there's a possibility that the content isn't strong enough or you will come off as a newbie. I cannot tell you how many of these I have attended in the past. But all of this is unimportant if you can have several good points that will help the attendee and make it worth their time.
This brings me to another point that is very important. As I mentioned, I have been to many webinars. Most of them were helpful to what I was interested in learning. However, many of them were also a waste of time. This was because the guys who were running the webinar loved to hear themselves talk. And talk. And talk. And talk. With nothing really more to say. So after the first 15-20 minutes that were valuable, they wasted another 30-40 minutes just yakking and laughing among themselves. Don't Do This!!! Make your webinar short and to the point. Your attendees will be very appreciative of your valuing their time. They have given you a gift of their time, don't squander it. Be succinct and give them the knowledge they came for.
Another tip for having a successful webinar is to keep your pitch for your product brief, if you are selling something. Present your benefits if they buy now and stick to it. Don't continue to offer them gifts or try to manipulate them into buying more. How many of you have signed up for a product, only to be sent to three more pages offering one time only deals? I hate that crap. It leaves me with a very bad taste in my mouth and I usually don't buy anything then, or I never return to that vendor.
So back to creating the title for your webinar. If you have made the headline long, remember to write the product advantages in bold. If a visual is placed in the advertisement, it will be a good complement…as a picture can speak a thousand words. But care should be taken that the headline should say some part of the story and the visual should say the rest. Don't repeat the headline or the picture.
Too much cleverness should not be applied in designing a headline. There are nearly five hundred advertisements in a local newspaper on weekends. A regular reader reads the headings of all of them. He will be able to classify between a false heading and a genuine heading. No false promises or information should be included in the headline. Excessively smart headlines are good for award competitions, but don't really work with the savvy customers. So keep your headline short and to the point. Have a headline in bold and large caps, and then have a couple of bullet points that will tempt them to come and check you out.
The headline should give out a positive feeling to the reader. Negativity should be totally excluded as it not only creates a negative impression but the mind will also be not receptive friendly. It sometimes confuses the mind and it interprets a negative meaning of the message being delivered. Confidence should be reflected in the headline. Don't include any doubtful words like "if" and "but". Conditional phrases are a strict no. The sentence should be in present tense, instead of past or future.
In conclusion, a webinar is a great tool that you the vendor now has to increase your subscribers or just visitors to your site. If you treat it as a sales call to a brand new prospective customer, and treat your attendees with the same courtesy and respect, you will do great. You will get more people that will like you and return to listen to what you have to say. And that is the key to it all, isn't it?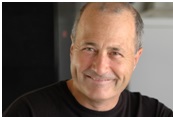 About The Author:
John Montana has been a successful salesman since 1990. He currently lives with his wife and travels between Chicago and Los Angeles. He created his site - ABMSNOW to offer free tips and ideas on how to become better with marketing concepts…no matter what your product is.