There is definitely a distinct difference between a Trade Show and a Webinar. While a Trade Show requires you to be in attendance, a Webinar can be hosted and participated from the comfort of your own home or office. Please take a moment to read about how trade shows and webinars differ, and how to take advantage of both efforts combined into one successful campaign!
Trade shows allow you to physically represent your company by engaging in "meet and greets" with prospects. They are perfect for product demonstrations and informational displays. Although trade shows have their drawbacks, i.e. travel costs, time, and extensive coordination, the experience of a well-executed trade show cannot be replicated. Sometimes establishing a physical connection, simply by shaking a hand and saying hello, is the best way to gain a new client.
Hosting a Webinar has its own set of rewards and challenges as well. Even though hosting a webinar is a simple, cost effective way to communicate with existing and potential clients, there is a clear lack of intimacy. So, even though you can reach an unlimited audience for low costs you will forgo the face-to-face setting. For salespeople this could be vital. Some clients look forward to meeting their salesperson and building a personal relationship.
It is clear that there are huge benefits to both approaches, but here is something different for you to consider: What if you complimented an upcoming trade show with pre and post event webinars? Here is how you accomplish this:
Pre-Event Webinar: If you have a trade show coming up in a month or two, consider hosting a few short webinars before the event takes place. By doing this, you are essentially introducing new clients to your products and services with the "call to action" being "Come stop by our booth at the XYZ trade show." Promote your prizes and giveaways to get them interested in attending and learning more. This also provides a talking point for face-to-face interactions.
Post-Event Webinar: Now that your trade show is over and you are back in your office it's time to start contacting those leads who expressed enough of an interest to leave you their business card. Inviting them to a post-event webinar is a great way to expand on your offerings and pick up where you left off during the live conversation. Set up the logistics of the webinar before the trade show even starts and promote the webinar at the live show. It can be a "to learn more" webinar where you also announce the winner of your booth prize!
Live Streaming the Event: If you have the resources, then live streaming at your booth is a great added value. Choose a vendor that can provide you with the archive of the event as well. That way you can distribute the recording to anyone who may have missed out on attending live. Remember the most important aspect that comes with exhibiting at a trade show is the ability to make that personal connection with interested leads. Therefore, if you pay too much attention to the video streaming, you might miss attendees as they casually walk by.
In conclusion, adding webinar initiatives to your trade show exhibit can certainly help promote your brand more than just during exhibiting hours. Think about adding pre and post event webinars to your next trade show!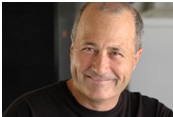 About The Author:
John Montana has been a successful salesman since 1990. He currently lives with his wife and travels between Chicago and Los Angeles. He created his site - ABMSNOW to offer free tips and ideas on how to become better with marketing concepts…no matter what your product is.